Which means: "Hey cool track, I'm going to pass this on. It may be usable to the TV/Film/Publishing pro that will hear it next."
ANTHEMIC ORCHESTRAL and/or ORCHESTRAL HYBRID INSTRUMENTAL CUES are are needed by a Music Licensing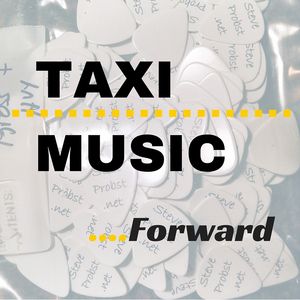 Company that's secured tons of great placements with Major Network TV Shows, Films, Commercials, and Video Games. This Company has signed many TAXI members over many years and has garnered lots of placements for them! 
This Company is searching for Instrumental Cues that could be found on a playlist with the following references: 
"Legendary" by Antti Martikainen 
"I Am Iron Man" by John Debney 
"Formula 1 Theme" by Brian Tyler 
Please submit well-composed Instrumental Cues that exude tons of epic, anthemic energy! Memorable motifs, engaging rhythms, solid arrangements, and top-notch Orchestral-based instrumentation are all musts for this request. Your submissions can feature straight Orchestral instrumentation OR a hybrid approach combining Orchestral with Electronic, Rock, and/or Hip-Hop elements. We recommend crafting your Cues around a singular, rousing motif and mood, and creating a sense of dynamics and forward momentum by layering instrumentation in and out as they progress. Your production and any and all virtual instruments and samples you use need to be modern and high-quality. 
Submissions should be about 2 minutes long, give or take, and have non-faded, buttoned/stinger endings. Do NOT copy the references in any way, shape, or form. Use them only as a general guide for tempo, tone, and overall vibe. Broadcast Quality is needed.