..Which means: "Hey cool track, I'm going to pass this on. It may be usable to the TV/Film/Publishing pro that will hear it next."
3rd time for this one!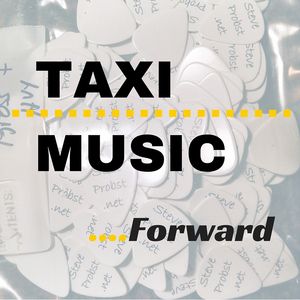 COMEDIC URBAN DRAMEDY INSTRUMENTAL CUES are needed by a new division of a Music Licensing Company that gets tons of placements in TV Shows and is now expanding! 
NOTE: They're currently building a few new catalogs, so this is a killer opportunity to start a relationship with an awesome company! 
They're looking for Mid-to-Up-Tempo Instrumental Cues with a similar vibe and sound as heard in these examples: 
Black Ink Crew (Starting From 2:29 – 3:03) 
Married to Medicine (Starting From 2:09 – 2:20) 
Check Yourself (Starting From 0:07 – 0:20) 
Please send well-produced Urban Dramedy Cues that could be used in a variety of mischievous and comedic scenes in Reality TV Shows. Your Cues should have contemporary-sounding instrumentation and be built around rhythmic, Urban/Hip-Hop beats. As always, be sure to structure your Cues around a central melodic theme while adding and subtracting instrumentation as they progress to give them some dynamics, forward momentum and a developmental "arc." 
TAXI Tip: Imagine the type of music that would be playing when a group of people is hanging out cracking jokes or when a prank is about to be played on someone! That's what they're looking for! 
All submissions should be about 90 seconds to 2 minutes in length (give or take). Non-faded, Buttoned/Stinger endings will work best. Please do NOT copy the referenced material in any way, shape or form. Use them only as a general guide for tempo, texture, tone and overall vibe.  Broadcast Quality is needed. 
This company offers an EXCLUSIVE deal. You'll split any upfront sync fees 50/50. They'll get 100% of the Publisher's share, and you'll get 100% of the Writer's share. You must own or control 100% of your Master and Copyright. Since this is an EXCLUSIVE deal, please be sure the material you submit for this pitch is NOT already signed with other Libraries or Catalogs.