..Which means: "Hey cool track, I'm going to pass this on. It may be usable to the TV/Film/Publishing pro that will hear it next."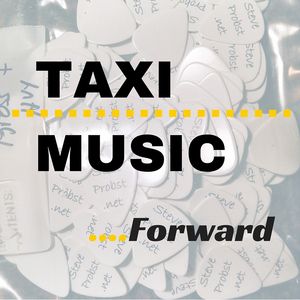 DRAMATIC, ATMOSPHERIC INSTRUMENTAL CUES are needed by a very successful Music Licensing Company with a fast-growing list of placements and clients. 
This company is on the hunt for Instrumental Cues in the general stylistic ballpark of the following references: 
"CLOCKMAKER" by Trent Reznor & Atticus Ross 
"402.2 The Other One" by Mac Quayle 
"Sonia" by Cliff Martinez 
Please submit well-composed Instrumental Cues that could help establish a dramatic atmosphere in a scene. Your submissions can be straight Electronic pieces, or they can be a hybrid of Orchestral and Electronic instrumentation. Production-wise, your submissions should be polished and feature state-of-the-art software sounds and samples. Any virtual Orchestral instrumentation you use should be high-quality and not stiff or obviously MIDI-Driven. You'd be wise to stick to a single motif mood, and layer instrumentation in-and-out as you progress to create a subtle sense of forward momentum. 
NOTE: This Company is NOT looking for Cues that build in tension and dynamics greatly as they progress. They want music that will set the atmosphere of a scene without a ton of melodic and dynamic movement/change. Subtler is better for this pitch! 
Your submissions should be about 90 seconds to 2 minutes long, give or take. Non-faded, buttoned/stinger endings will work best. Do NOT copy the referenced material in any way, shape, or form. Use it only as a general guide for tempo, tone, and overall vibe. Broadcast Quality is needed.