Which means: "Hey cool track, I'm going to pass this on. It may be usable to the TV/Film/Publishing pro that will hear it next."
I am thankful for each and every forward I've received, but here's one I'm especially happy about. My background is definitely not in any kind of orchestral writing, but I guess I've developed a pretty good "ear" for how things should sound... and I can't leave well enough alone! I love the end result too much.
Now it seems someone thought it acceptable enough to send it on down the line.
Here's an example of what the music publisher was looking for. I removed the music already there, as well as the dialog and sound effects, then "wrote to picture". You'll see the video end, but I needed to continue the music going for at least 1:45 to 2 minutes. Here's my version (if it stays on YouTube):
FAMILY FILM, FANTASY TRAILER-Style INSTRUMENTALS are needed by a Production Music Library with lots of great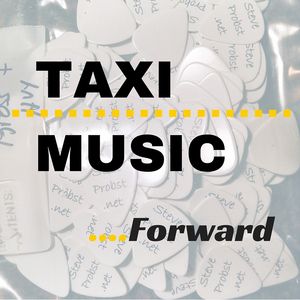 placements in TV Commercials, Sports Programming, and Movie/Video Game Trailers. 
CHECK THIS OUT: If you're looking to diversify and get your music in a globally recognized (and distributed) catalog, this company might be just what the doctor ordered! Several TAXI members have reported placements outside the United States as a result of being signed with this awesome company! 
This Library is looking for Instrumentals in the general stylistic range of the following references: 
The Secret Garden 
The Mysterious Benedict Society 
Come Away 
IMPORTANT NOTE: This Company is looking more for Composers they can build relationships with, rather than just a specific track for a specific placement. We suspect that if they hear a couple of your tracks and love what you're doing, they'll ask you to send them more music on an ongoing basis. 
Please submit top-notch Fantasy Trailer Instrumentals that could help establish a wonder-filled mood and work well in the context of family-friendly fantasy movie trailers. Your submissions should have enchanting melodies, well-crafted arrangements, and three "acts" that build throughout to a climactic ending. We think Orchestral-based instrumentation will probably suit your submissions best. If you plan on using any virtual Orchestral instrumentation, it should be indistinguishable from the real thing – nothing that sounds stiff or obviously MIDI-driven will work for this request. Overall, your production should be polished, high-quality, and competitive with the references, as well! 
TAXI Tip: Don't be afraid to layer up your instrumentation to create a majestic, blockbuster sound! The bigger the better for this type of Instrumentals 
All submissions should be about 2 to 3 minutes in length (give or take). Non-faded, stinger endings will work best. Please do not copy the references in any way, shape, or form. Use them only as a general guide for overall feel, texture, and tone. Broadcast Quality is needed.