Which means: "Hey cool track, I'm going to pass this on. It may be usable to the TV/Film/Publishing pro that will hear it next."
All my clowning around in the studio has awarded me another track sent out for consideration...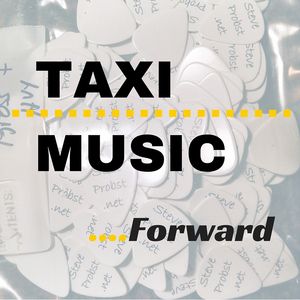 LIGHT-HEARTED ORCHESTRAL COMEDIC DRAMEDY INSTRUMENTAL CUES are needed by an EXCLUSIVE Music Library that's connected with many TV Production Companies and Showrunners! 
IMPORTANT NOTE: This company is brand new to requesting music from TAXI's members, so chances are you don't have any material in their catalog yet! This is a great opportunity to create a new outlet for your music and begin a new relationship with an awesome company! 
This Library is on the hunt for a bunch of Mid-to-Up-Tempo Instrumental Cues that could be found on a playlist with the following references: 
"Sneaky Snitch" by Kevin MacLeod 
Instrumental Reference #2 
"Desperate Elves" by Steve Barden 
Quoting the Library: "We're looking for light-hearted, funny Cues with simple orchestration, light beats, lots of comedic stops. Childish or toy-ish sounds will work well, here." 
Please send well-composed Dramedy Cues with a light-hearted, quirky vibe and sound. Craft your submissions around a singular mischievous mood and motif, and create a sense of forward movement and dynamics by layering instrumentation in and out as they progress. Your Cues should incorporate light Orchestral instrumentation like pizzicato strings, oboes, glockenspiel, etc. If you're planning on using any virtual instruments, they need to sound high-quality and modern. Your production should be top-notch, as well. 
TAXI Tip: Simpler is often better for these kinds of Cues! Your pieces shouldn't be so busy that they could distract from dialog from a scene. 
All submissions should be at least 90 seconds long, and can run up to 2 minutes (a little bit longer is fine). Well-crafted, buttoned/stinger endings are required – do NOT submit anything with faded endings. Do NOT copy the referenced tracks in any way, shape, or form. Use them only as a general guide for tempo, tone, and overall vibe. Broadcast Quality is needed.