..Which means: "Hey cool track, I'm going to pass this on. It may be usable to the TV/Film/Publishing pro that will hear it next."
Setting aside my new adventures into orchestration samples and the composing with, and the manipulation of, said tools of the trade, I actually picked a guitar for this one and channeled my inner bluesmeister.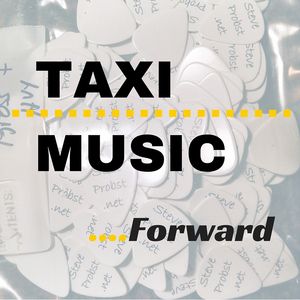 A Bunch of SWAMPY BLUES INSTRUMENTALS and/or INSTRUMENTAL CUES are needed by a U.K. Music Licensing Company with GREAT Worldwide Distribution and lots of awesome placements in Film and TV. 
The client is looking for several Instrumentals/Cues in All Tempos that would fall within the general stylistic ballpark of the following examples: 
"Hoochie Coochie Man" by Muddy Waters 
"The Gypsy Woman Told Me" by John Primer & Bob Corritore 
"Come and Take It" by John Németh 
"The Thrill Is Gone" by B.B. King 
Although the references have vocals, please submit Instrumentals/Cues only for this pitch. 
IMPORTANT NOTE: This company is only interested in signing material from composers who have worked for libraries and licensing companies in the past and understand how standard deals work. If you don't have that experience and you don't know the drill on typical deals, then they politely ask that you don't submit to this request. 
Send them recently-recorded Instrumentals (or Cues) that capture the heart and soul of the Swampy Southern Blues genre. Your submissions should have solid rhythms, soulful melodies, and superb musicianship. It'd be a good idea to stick with typical Blues instrumentation, arrangements, and rhythms. They're looking for strictly Blues Instrumentals/Cues, so avoid submitting anything that has a Rock or Country tilt to it. 
TAXI Tip: If you decide to use any software instruments or samples, they need to be high-quality and convincing. Authenticity is key for nailing this request, so the more your music sounds like it's being performed by real musicians playing real instruments, the better. 
All submissions should be about 2 to 4 minutes long for Instrumentals and roughly 90 seconds to 2 minutes for Cues, give or take. Non-Faded, Button/Stinger endings will work best for this request. Do NOT copy the referenced examples in any way, shape, or form. Use them only as a general guide for tempo, tone, and overall vibe. Broadcast Quality is needed.