Which means: "Hey cool track, I'm going to pass this on. It may be usable to the TV/Film/Publishing pro that will hear it next."
This track, like many I've worked on, just kept getting bigger and bigger, attracting more "moving parts", and making the deadline seem unattainable. 
Now, it doesn't mean this will get signed and placed right away (or at all) in a commercial project, but I'm pleased I made it work somehow into something pleasing to the ear!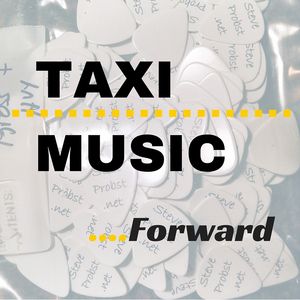 EMOTIONAL, CINEMATIC ORCHESTRAL INSTRUMENTAL CUES for SPORTS are needed by a seasoned Music Supervisor working on an upcoming project! 
NOTE: This Music Supervisor is BRAND NEW to requesting music from TAXI. This is a great opportunity to create a new outlet for your music and begin a new relationship with an awesome music supervisor! 
This Company is looking for moving Instrumentals in the general style of the following references: 
SC Featured: Kikimita: The Hansel Enmanuel Donato Story | SportsCenter (from 3:47 - 5:10) 
SC Featured: Josh Jacobs' rise from homelessness to becoming a 2019 NFL draft first-round pick | SportsCenter (from 0:00 - 1:43) 
Greatness Has a Cost (from 0:00 - 2:29) 
Please send well-composed Orchestral Instrumental Cues that exude an overall emotional and determined vibe that could work for inspirational or aspirational Sports segments. Your submissions should have sweeping motifs, engaging rhythms, building arrangements, and pull at the listener's heartstrings. Orchestral instrumentation that's generally similar to the references (and others like them) will suit your submissions best. Some non-orchestral instruments are okay to use as well, as long as orchestral elements are the prominent focus. Please be sure that your production is polished and any virtual Orchestral instruments or samples you use are high-quality and realistic-sounding. Craft your Cues around a central motif and layer instrumentation in and out as they progress to create a dramatic and impactful arc with peaks and valleys as well as tons of forward momentum. 
Your submissions should be about 90 seconds to 2 minutes long, give or take. Non-faded, buttoned/stinger endings will work best. Please do NOT copy the referenced artists or songs in any way, shape, or form. Use them as a general guide for tempo, tone, and overall vibe. Do NOT submit any material with unauthorized samples of any other artists' music, sounds, or any other form of media. Broadcast Quality is needed.