Which means: "Hey cool track, I'm going to pass this on. It may be usable to the TV/Film/Publishing pro that will hear it next."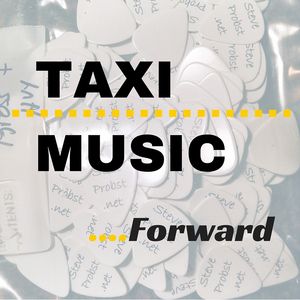 CRIMINAL INVESTIGATIVE TENSION INSTRUMENTALS and/or INSTRUMENTAL CUES are needed by an International Music Library with lots of great placements in Film and TV. 
This Company is searching for Mid-to-Up-Tempo Instrumentals (or Cues) in the general wheelhouse of the following references: 
"404.2 IRC Fantasy" by Mac Quayle 
Detroit: Become Human - Investigation 
"Crime Scene" by Thomas Ferriere 
Send them well-composed Instrumentals (or Cues) that could enhance the investigative tone and mood in shows like Crime Scene Confidential, Criminal Minds, and Law & Order. Your submissions should have moody motifs, strong dynamic arcs, and solid arrangements that feature Electronic or Electronic/Orchestral hybrid instrumentation that is generally similar to the references – think arpeggiated analog bass, synths, etc. Craft your pieces around a central motif so your pieces remain cohesive, and layer new elements in and out as they progress to create interest and a sense of forward movement. We recommend keeping your submissions on the simpler side for this style. 
Your submissions should be roughly 90 Seconds long for Cues, and about 2 to 4 minutes long for Instrumentals, give or take. Non-faded, buttoned/stinger endings will work best. Do NOT copy the referenced music in any way, shape, or form. Use it only as a general guide for tempo, texture, tone, and overall vibe. Do not submit any material with unauthorized samples of other artists' Songs, sounds, or any other form of media. Broadcast Quality is needed.