Which means: "Hey cool track, I'm going to pass this on. It may be usable to the TV/Film/Publishing pro that will hear it next."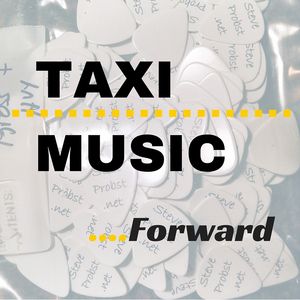 ASIAN DRAMEDY INSTRUMENTALS and/or INSTRUMENTAL CUES are needed by an International Music Library with lots of great placements in Film and TV. 
Since this is a specialty request, we have decided not to include references as we feel they might be more misleading than helpful. 
Please submit well-composed Asian Dramedy Instrumentals (or Cues) that seamlessly incorporate traditional Asian instruments and musical elements (melodies, chord structures, etc.) to create an overall lightly stealthy, suspenseful, and quirky sound and vibe. Your instrumentation should contain pizzicato strings and traditional Asian instruments like Koto, Shakuhachi, Erhu, etc. to give your pieces the distinctly Asian sound needed. Some additional Orchestral instrumentation to supplement your pieces (like woodwinds and strings) could work, as well – but please be sure not to overdo it! Craft your pieces around a central motif and layer instrumentation in and out as they progress to create a sense of dynamics, interest, and forward motion. Your production should be polished and any virtual sounds or samples you use need to be high-quality and realistic sounding. 
TAXI TIP: There is room to get creative with this pitch since this Library is looking for a fresh, new take on Dramedy. Think of changing up the cadences, rhythms, instrumentation, etc., to help give your pieces an added edge. 
Your submissions should be roughly 90 Seconds long for Cues, and about 2 to 4 minutes long for Instrumentals, give or take. Non-faded, buttoned/stinger endings will work best. Do not submit any material with unauthorized samples of other artists' Songs, sounds, or any other form of media. Broadcast Quality is needed.