Which means: "Hey cool track, I'm going to pass this on. It may be usable to the TV/Film/Publishing pro that will hear it next."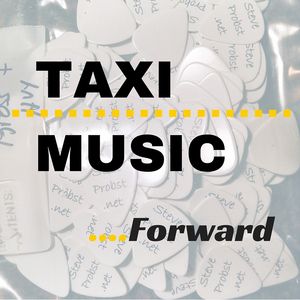 INTERNATIONALLY-Flavored DRAMEDY INSTRUMENTALS and/or INSTRUMENTAL CUES are needed for a TAXI COMPILATION going directly to A WHOLE BUNCH of our favorite Music Licensing Companies and Ad Agencies for Film, TV, and Advertising placements! 
We're not giving references for this request, as we think they may be too limiting or misleading than helpful. 
Please submit top-notch Dramedy Instrumentals (or Cues) with a distinct international flavor. Your submissions should convey a typical "Dramedy" sound and feel while incorporating traditional styles and/or instruments from other countries including (but not limited to): Japan, Mexico, China, Korea, Peru, France, Spain, Italy, Ireland, South Africa, India, Brazil, Turkey, Saudi Arabia, Egypt, Jamaica, etc. etc. etc. 
Your submissions should have quirky motifs, solid arrangements, and excellent musicianship. Craft your pieces around a central motif and layer instrumentation in and out as they progress to create a sense of forward motion, dynamics, and interest. Please be sure your production is polished and any virtual sounds or instruments you may choose to use are state-of-the-art and high-quality. If you have tracks that can convey a playfully mischievous vibe as well as help to establish an international context, send them in! 
TAXI Tip: There is a lot of room to get creative with this request since we are NOT searching for typical Dramedy Instrumentals and Cues, so please think outside the box by changing up the cadences, rhythms, instrumentation, etc. 
Our A&R team will have a simple mandate: Is it GREAT? Does it scream "Dramedy"? Does it sound ready to go as it is? Would it work well for placements in Film, TV, and Advertising? Would TAXI's clients be happy to hear this on the playlist we send them? The bar will be high for this request. 
All submissions should be about 2 to 4 minutes long for Instrumentals and roughly 90 seconds to 2 minutes for Cues, give or take. Do not submit any material with unauthorized samples of other artists' Songs, sounds, or any other form of media. Broadcast Quality is needed.