Which means: "Hey cool track, I'm going to pass this on. It may be usable to the TV/Film/Publishing pro that will hear it next."
Well, WOW. I got another one of these (and then the previously submitted Trailer Inst) sent on to a music publisher. This is some real encouragement right here!
I modeled this one after the trailer for the Christopher Robin movie. It's like a self-paced, online course into everything that goes in to writing these. The previous forward is posted down below as well. 
Here's what I used where about 1:30 worth of music somewhat fits the video. After that I'm not writing the music to the video any more, just focusing on the build to the climactic ending, as the end goal is such that the music has to stand on it's own for another project.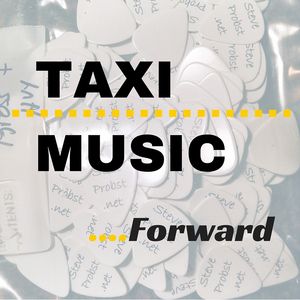 FANTASY TRAILER-Style INSTRUMENTALS and/or INSTRUMENTAL CUES are needed by a NEW International Music Licensing Company started by highly experienced, successful founders! 
TAXI TIP: This is a hot new Library that's BRAND NEW to requesting music through TAXI, so chances are you don't have any material in their catalog yet! This company is all about "new, fresh music," so this is a great opportunity to get in first and create a new outlet for your music and begin a new relationship with an awesome new company! 
This Company is searching for Instrumentals and/or Instrumental Cues in the general ballpark of these references: 
Come Away Trailer 
The Mysterious Benedict Society Trailer 
Christopher Robbin Trailer 
Please submit top-tier Fantasy Trailer Instrumentals (or Cues) that could help create an epic, wonder-filled mood and work well in the context of family-friendly fantasy movie trailers. Enchanting, sweeping melodies, top-notch arrangements, and three "acts" that build throughout to a climactic ending are all musts for this request. We think Orchestral-based instrumentation will probably suit your submissions best. If you are planning to use any virtual Orchestral instrumentation, please be sure it is indistinguishable from the real thing – nothing that sounds stiff or obviously MIDI-driven will work for this request. Overall, your production should be polished and generally competitive with the references. 
TAXI Tip: Don't be afraid to layer up your instrumentation to create a majestic, blockbuster sound – the bigger the better for these types of Instrumentals! 
IMPORTANT NOTE: This Company offers an Exclusive deal, and has a strong preference for signing material from songwriters who have worked for libraries and licensing companies in the past and understand how standard deals work. If you don't have that experience and you don't know the drill on typical deals, they politely ask that you don't submit to this request. 
All submissions should be at least 1:45 minutes long and no longer than 2:45 minutes, with non-faded, buttoned endings. Do NOT copy the referenced examples in any way, shape, or form. Use them only as a general guide for tempo, tone, and overall vibe. Broadcast Quality is needed.