..Which means: "Hey cool track, I'm going to pass this on. It may be usable to the TV/Film/Publishing pro that will hear it next."
I thought I'd try to get that sound you hear when pulling up behind, beside, or wherever to a rumbling someone stopped at a traffic light. You know the sound. I tried to tap into that vibe. Your welcome! Lol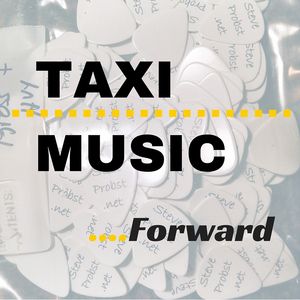 A Bunch of TRAP INSTRUMENTALS with Middle Eastern Flavor are needed by a leading EXCLUSIVE Music Licensing Company for a bunch of ongoing placements that will air on Middle Eastern-themed TV programs and Documentaries. They could also air anywhere in the world, not just the Middle East! This company is distributed internationally by Universal Music! 
Send them Mid-To-Up-Tempo Instrumentals in the general stylistic ballpark of the references below: 
"HABIBI" by H E M I S P H E R E 
"Hafla" by ISRAEL BEATS 
"Ghazal" by GIP$Y HUSSLE 
Please submit modern, rhythmically engaging Instrumentals that seamlessly marry Trap beats and production with overtly Middle Eastern-influenced melodies, scales, and instrumentation. Please be sure that your production and any virtual instruments or samples you use sound high-quality and modern – nothing low-quality or dated will work for this request. 
TAXI Tip: Your submissions can include some Middle Eastern-sounding non-lyrical Vocal elements, but keep them sparse and at a minimum! Oohs, Ahs, etc. – no words! 
Your submissions should be around 3 minutes in length, give or take, and no shorter than 2 minutes and 30 seconds. Non-faded, buttoned/stinger endings will work best. Do NOT copy the references in any way, shape, or form. Use them only as a general guide for tempo, tone, and overall vibe. Do NOT submit any material with unauthorized samples of any other artists' music, sounds, or any other form of media. Broadcast Quality is needed.