What a hoot singing a few songs at the legendary
Bitter End
in Greenwich Village, New York City last Monday.
Richie Cannata
(Billy Joel Sax) hosts a jam every Monday night 11:30 that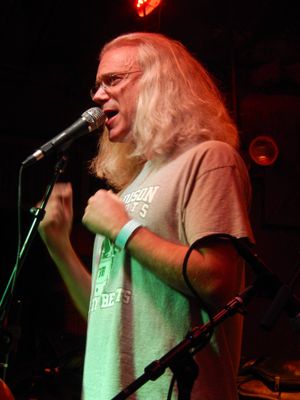 goes into Tuesday morning.
What a thrill playing with him and a stellar bunch of players from the Big Apple. No guitar needed! (Which was kind of fun in it's own right-what to do with my hands?!) My songs were "Before You Accuse Me" ~ Eric Clapton; "Drift Away" ~ Dobie Gray; "I Can't Tell You Why" ~ Eagles.
Thanks to my friend Jacki for capturing the night in some photos.