The blog series that highlights a selected song from my latest album, "III"  
Episode 3 : PHOENIX HOTEL
I believe this tune of mine is the oldest on the album, as far as the writing part is concerned. It's from my personal experience of staying at an actual hotel in San Francisco called the Phoenix Hotel. Hotel California was in town for a corporate show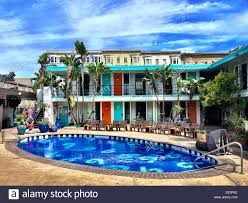 and they put us up in this "boutique" establishment. 
I'm singing real life here: hearing happy couples, sipping free coffee in one of those always-too-small throwaway cups; slippers from home; cozy wall heater, lonely heart…. I think caffeine refills were at the breakfast bar outside under an overhang overlooking the pool. 
Oh, and this is song 1 of 2 set in picturesque San Francisco. 
["Let's Take The Stairs" from my album "Window Seat" is also a "San Francisco song" thanks to the "City by the Bay". Which brings a thought that I haven't done song stories about the previous album.] Hmmm...
Get the album "III" HERE