The blog series that highlights a selected song from my latest album, "III"   
 Episode 10 : SERENGETI STOMP
The setting where I started writing this track it is brightly etched in my mind.  
I found myself peering out a large window in Las Vegas over looking the golf course of the Suncoast Resort and Casino. It was another Hotel California road trip with 2 nights performing in the showroom. 
This was me creating my first "loop". Recording a short guitar passage, editing it, and then copying/cutting and pasting just like you would with a word or sentence in any computer document. It's only actually played once, but I can make copies of it and manually place anywhere I want in the song. I think there are two of these in "Serengeti..." all throughout the tune.
This is the second and the last of guitar instrumentals I've done. These days, I'm more interested in songs: melody w/lyrics. Any other instrumentals I've been working on are shorter and less "busy" in hopes of TV placement. 
Why titled "Serengeti" Stomp? Oh, I used an African drum loop or two in it that seemed to give it a tribal feel.  
I found a photo of said window from 2012!: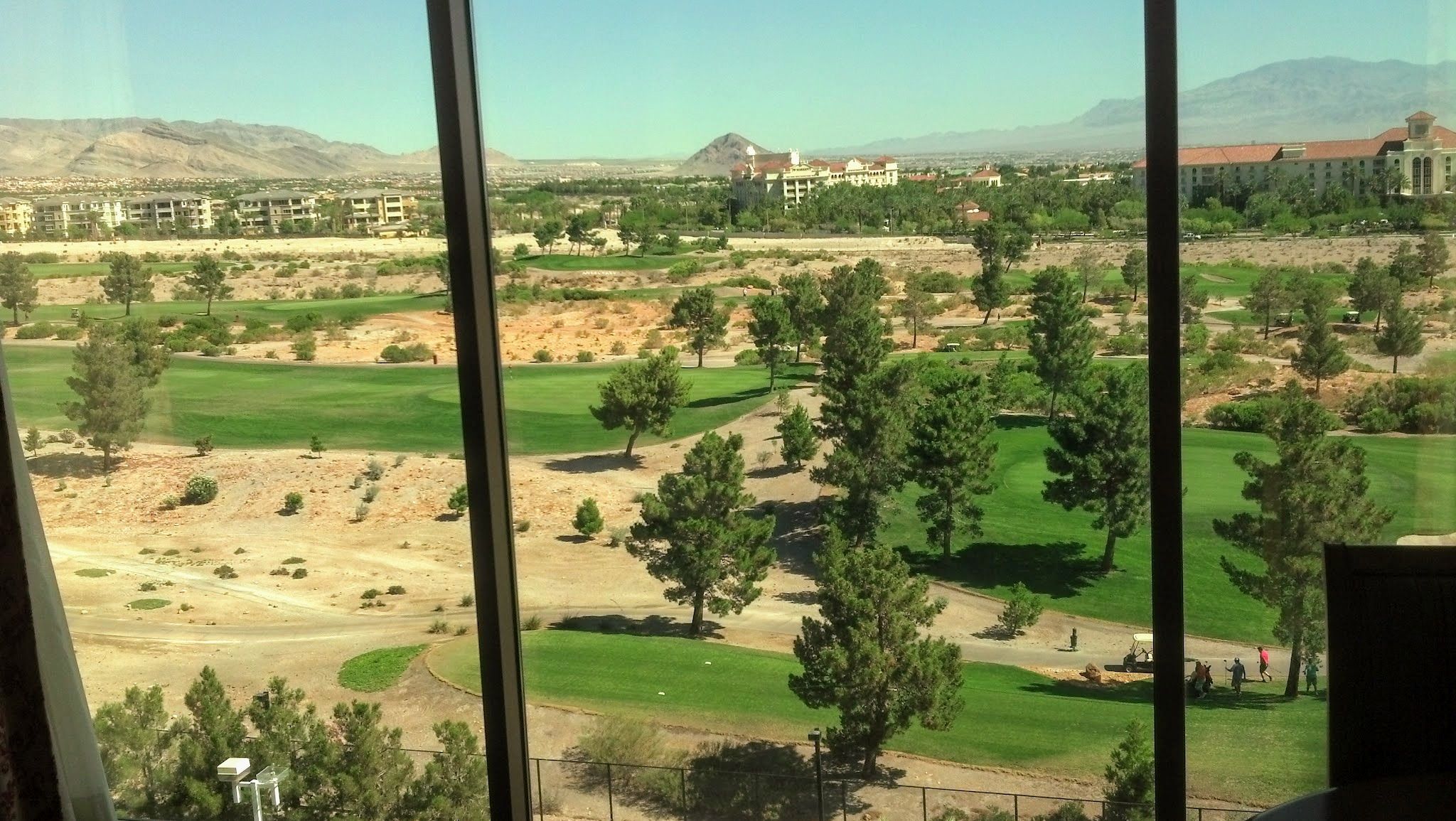 All instruments performed by me. Recorded and mixed with Logic Pro on a MacBook Pro.
Get the album "III" HERE
To see past song stories, CLICK HERE