Which means: "Hey cool track, I'm going to pass this on. It may be usable to the TV/Film/Publishing pro that will hear it next."
DRAMATIC ORCHESTRAL-Based INSTRUMENTAL CUES are needed by a very successful Music Licensing Company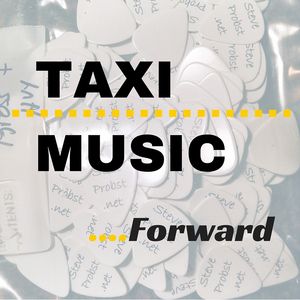 with worldwide distribution in over 50 countries that lands hundreds of placements a year – many of them on Major Networks! 
This Company is on the hunt for Instrumental Cues in the general stylistic ballpark of the following references: 
American Ninja Warrior (from :00 to :37) 
Kitchen Nightmares (from 17:48 - 18:26) 
Survivor (from 6:20 to 6:56) 
Please submit top-tier Orchestral-Based Instrumental Cues that could add dramatic intensity and energy to Reality TV competition shows. Your instrumentation should be Orchestral focused, and some sound design or hybrid elements are okay to include, as well. However, this Library asks to avoid any instrumentation that could give the Cues a tribal feel. Craft your Cues around a singular motif, and create a sense of forward momentum and dynamics by layering instrumentation in and out as they progress. This Library is open to hearing pieces that are tension-based as well as more epic Cues – check out the references to hear what we mean. Please be sure that your production and any virtual instrumentation you use are high-quality and fresh – nothing stiff, synthetic, or MIDI sounding will work for this request. If you have pieces that would work well in the context of dramatic scenes in competition reality TV shows, this company wants to hear them! 
Your submissions should be about 90 seconds to 2 minutes long, give or take. Non-faded, buttoned/stinger endings will work best. Do NOT copy the referenced material in any way, shape, or form. Use it only as a general guide for tempo, tone, and overall vibe. Broadcast Quality is needed.
Sometimes I step away and look out the window while a mix is playing (or not) for a break. Little did I know I was scoring real life Reptilian Ninja Warriors. #composer pic.twitter.com/YhHljW7CO5

— Steve Probst (@SteveProbst) March 31, 2022