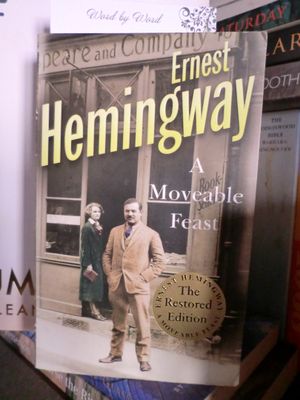 Sub-heading: Books I've read. 
This installment of "Book Quotes" is brought to you by "A Moveable Feast"  by Ernest Hemingway
This book made a great souvenir as I was walking the streets of Paris in May/June of 2017. I purchased it at the infamous "Shakespeare and Company" book store in the City of Lights.

On writing in Paris...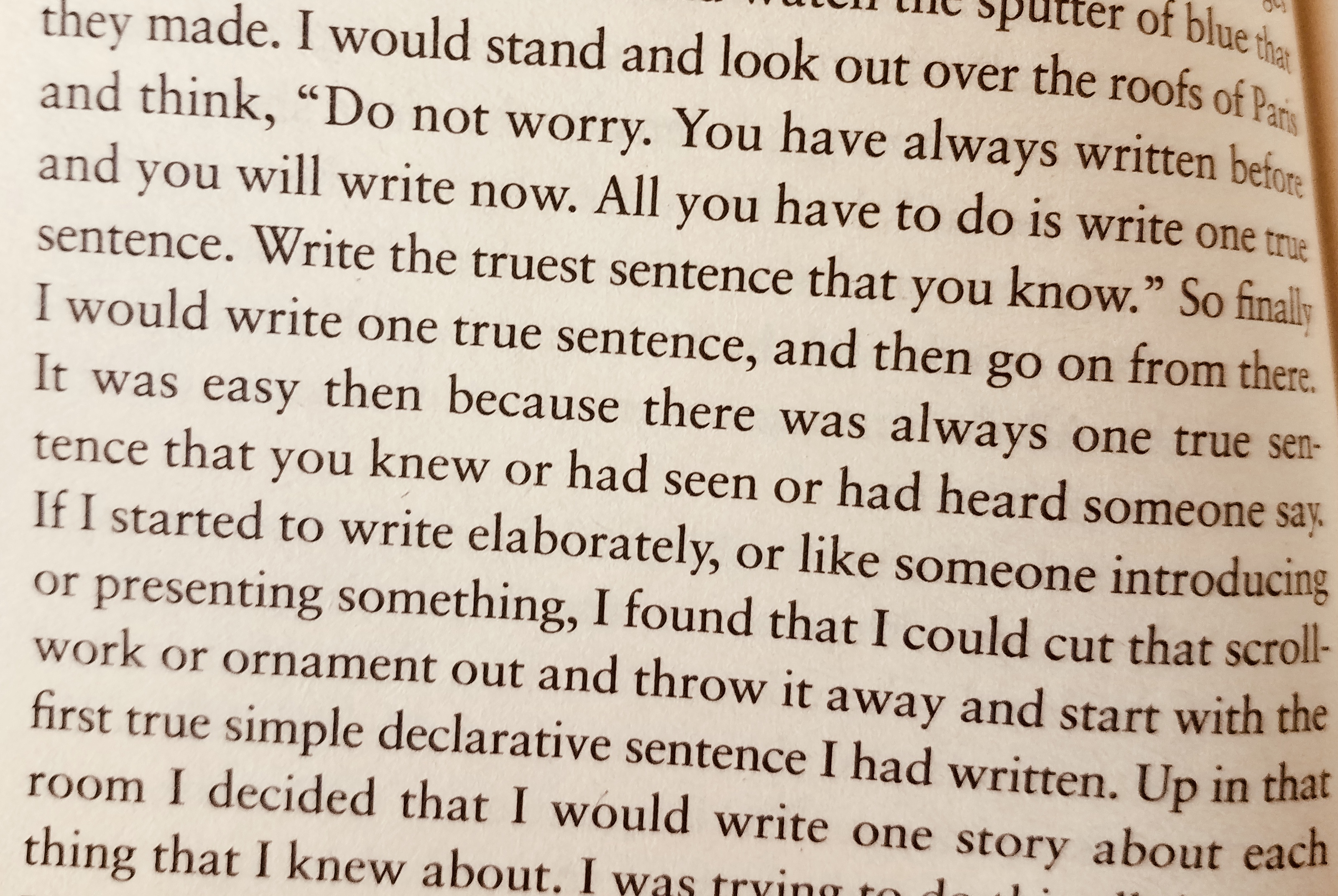 Sadness of Fall, but there's always Spring...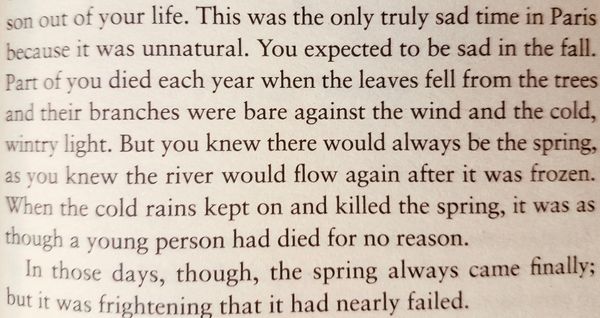 This was basically our same path we walked every day down to the city sights...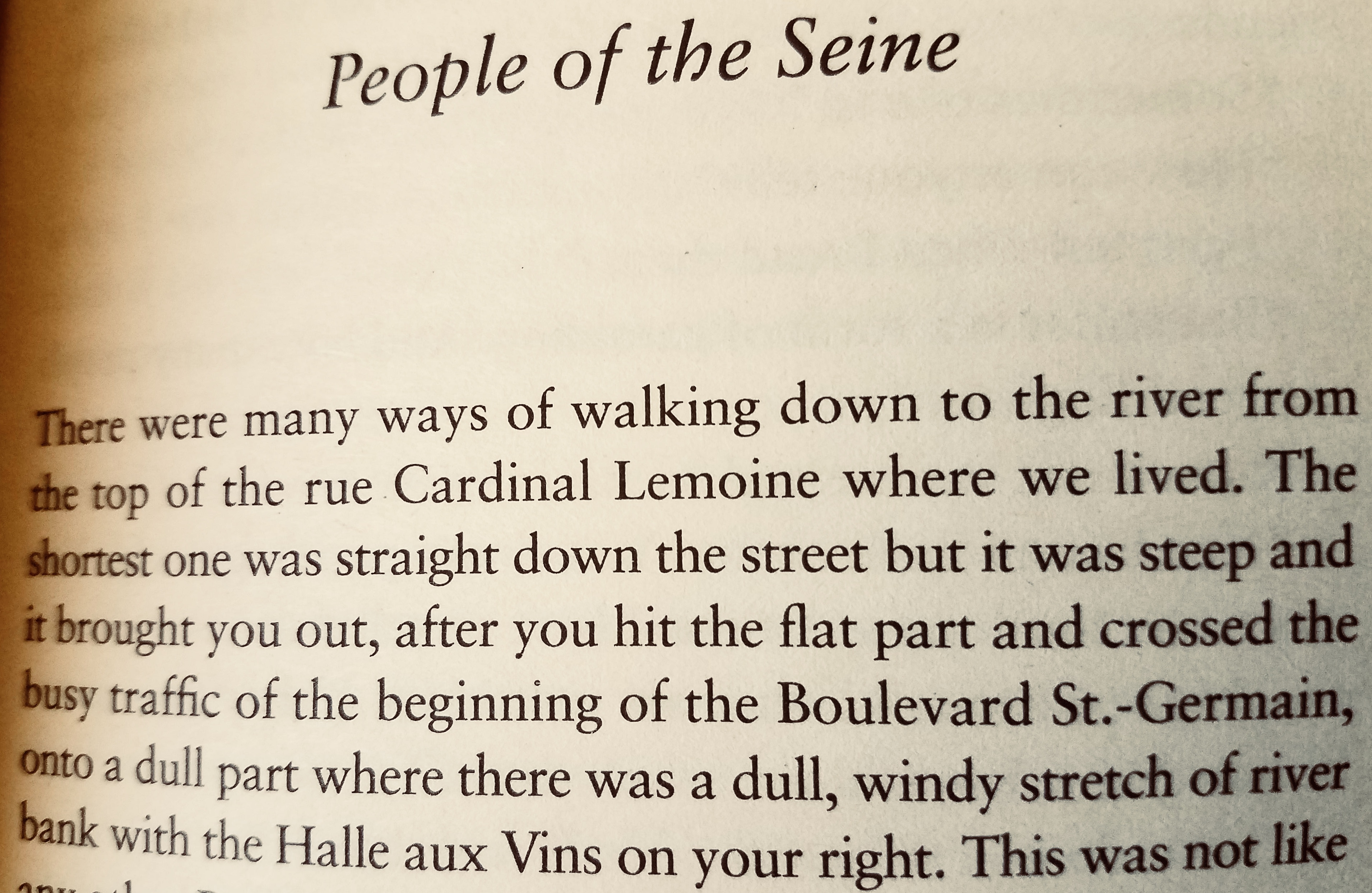 "...I could never be lonely along the river [Seine]"