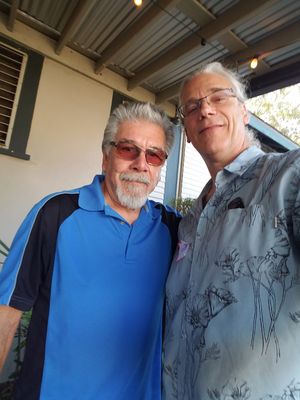 Here's a selfie with cameraman/artiste', Luis Fuerte. He spent 19 years as camera operator for PBS TV host, Huell Howser, who I previously posted about HERE.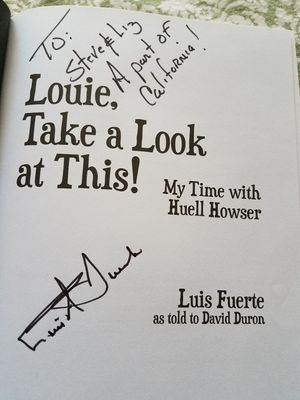 His book signing event at Galleano Winery near my home brought plenty of behind-the-scenes stories to share with those of us in attendance. 
We had a nice one-on-one chat about another rewarding time he had, outside of working with Huell, when he was asked to travel with and film an orchestra. He may have said the LA Phil, but I can't remember. He spoke about working the camera as if it was an art form, not just "filming" an event. 
Check out his book!