Well, I guess I'm "going home again"!
Hotel California - A Salute to the Eagles is set to play in my hometown, Downey, CA on January 25, 2019 at the Downey Theatre! The last time I played there it was for the "Way Outer Broadway" Talent Contest.... in the 70's! And I have the photos to prove it! (Different hair color - same guitar)
Check this out...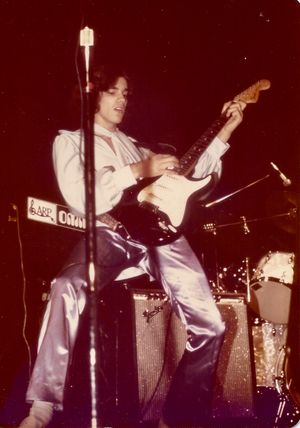 Stevie Ray Satin Pants!
My musical journey brings me back around, full circle.