Sharing the stage with the Pacific Amphitheatre was quite a thrill. And to do it in my own backyard, sort of speak, was a privilege. The Pacific Amphitheatre? No way!
Well, yes, way. A July 4th to remember for sure! 
Here I am singing "Desperado" in front of a live orchestra. OMGee! Thanks to Ken Yoshida for this photo.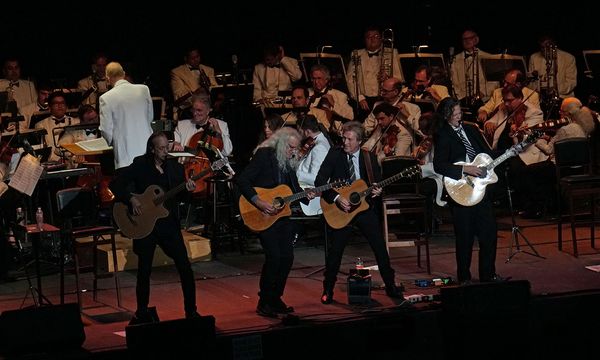 Here are some photos I took: